Why Healthy You Detox Foot Patches?
How I Found Wellness & Mindfulness With The Help Of Healthy-You Detox-Foot Patches
JULY 21st, 2023 
I kept hearing the word "Wellness" all around me. It is one of those buzzwords you can not escape… And I always kept thinking this was some elaborate scam until I found it myself one day.
Daily yoga, art therapy and sleeping with foot patches on became a significant part of my daily routine.
Let me tell you why I chose this path and what benefit I am getting out of it.
This is my story

Hi, my name is Susan, and this is my story.
A lifetime ago, I had my own business. I had an abundance of everything and did not lack anything. I was successful and happy. Well, at least I thought so.
You see, managing your own business is an enormous task. I was always running, always busy—meeting after meeting. Investors, invoices, employees' needs, etc..… Looking back, I realise there were a couple of things I did lack. I did lack quality sleep or vacation time. Alone time? Never heard of it! Family dinner or evening with friends? Cancelled at the last minute.
Pretty quickly, it became clear that the business I had worked so hard to build could not survive. It grew too big, too fast. Loans and payments stack up with us making the bare minimum only from delivery services… And one day, the whole country went into lockdown, and my world ended.
Depression. Panic attacks. The feeling that I lost all control of my life…
Then, one morning, I woke up and decided to take my life back into my hands.
Starting a new journey
As I felt the world spiralling around me, I started to seek help.
Professional help, no doubt, was invaluable. But I also needed something more. Something that could become part of my daily routine.
So I remembered buzzwords like "wellness" and "mindfulness" and started to look more into them. And the first thing I noticed - how circular all the practices are! None of them promotes just yoga or just meditation. None of them singles out the usage of herbs or aromatherapy. Everything is connected.
Professional health care specialist I was seeing suggested that getting rid of all the tensions might help me sleep better and be beneficial in addition to the help I was already getting. His suggestion was either yoga or pilates, as light exercise could help me with the muscle tension and pains I felt.
I chose yoga with meditation elements since I felt that tension was building not only in my muscles but much deeper inside of me. The instructor noticed that, too and suggested trying some herbal treatments, as some herbs are known to have different effects on the body:
Camomile is known for its soothing and calming effects. It is also believed to have antibacterial, anti-inflammatory and liver-protecting effects.
Peppermint tea

 is most commonly known for its beneficial effects on the digestive tract.

Ginger tea

 is good against the common cold and similar illnesses. It stimulates the immune system and helps fight against inflammation.

Rooibos tea

 helps to prevent heart disease and improve bone health.

Hibiscus tea

 has some antiviral properties, so it is an excellent addition to prescribed medicine in case of flu or a similar illness. Also, it has shown some positive effects against high blood pressure.

So I incorporated herbal teas into my evening routine as a relaxing, calming and beneficial activity before bed. The problem was that they did not taste very good to me, so It wasn't relaxing to drink something you do not enjoy.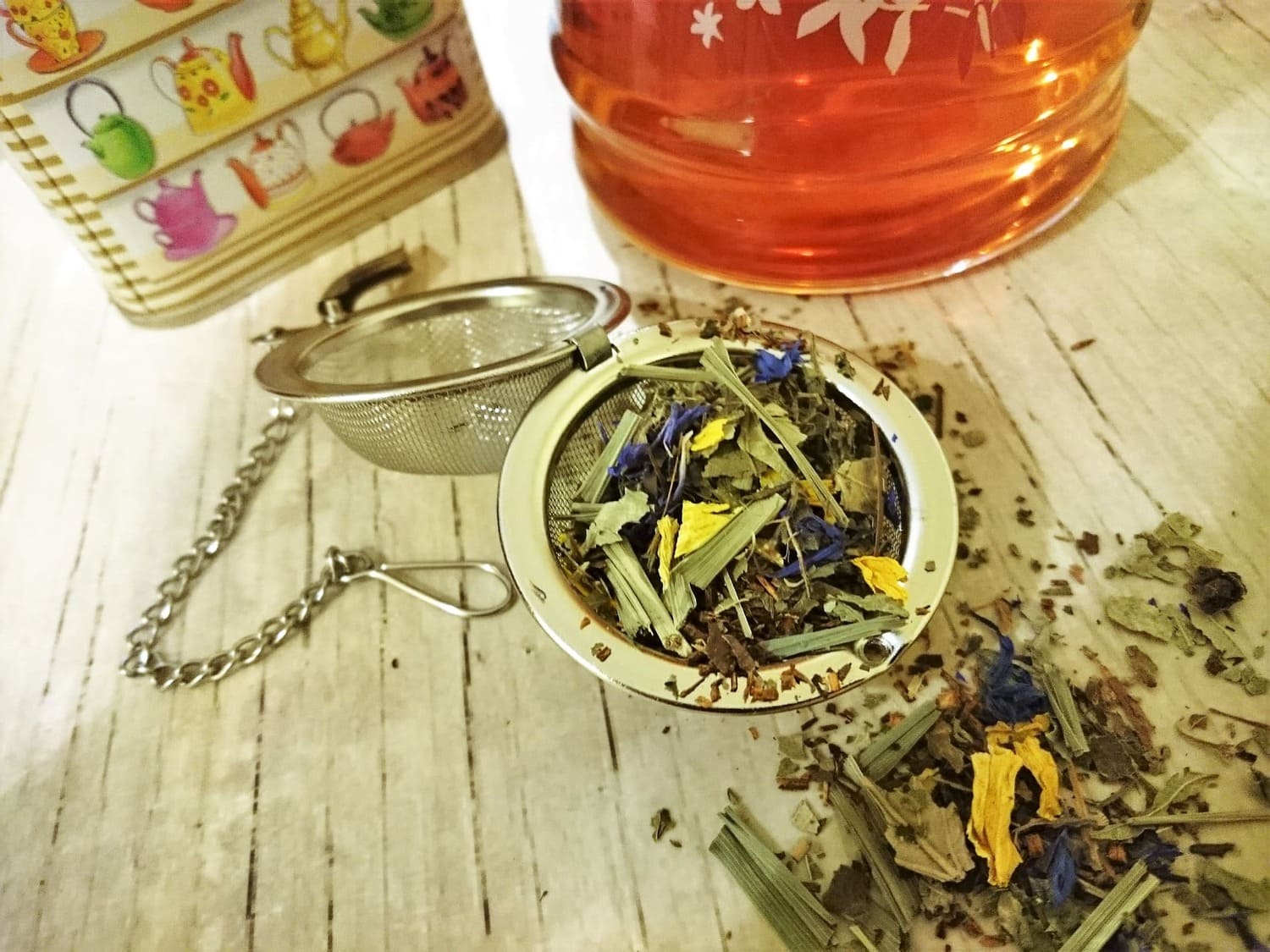 So instead, I started a painted diary as a form of reflection. I always was into arts, so sketching the mood of the day, personifying my feelings and similar things, was more accessible than writing a diary, and it did help me to cope with the situation.
But I still was intrigued by herbal treatments. They can not provide such a solid, quick, and targeted effect as modern medicine, but something is soothing, something calming about the idea of natural, herbal, straight-from-nature therapy. Also, it does have some ritual aura around it - you can not simply swallow it like a pill; you need to dedicate time to it.
But obviously, tea was not an option since it simply did not taste good for me.
Healthy-You Detox Foot Patches - all the good herbs can give in an alternative form.
While researching the topic, I accidentally found Detox Foot Patches. It claimed that our feet are the body's centre, where all the essential points meet. And these herbal patches stimulate those points to help our bodies deal with daily conditions most of us encounter - stress, burnout, tiredness and similar.
It does so with a unique blend of traditional Japanese herbs.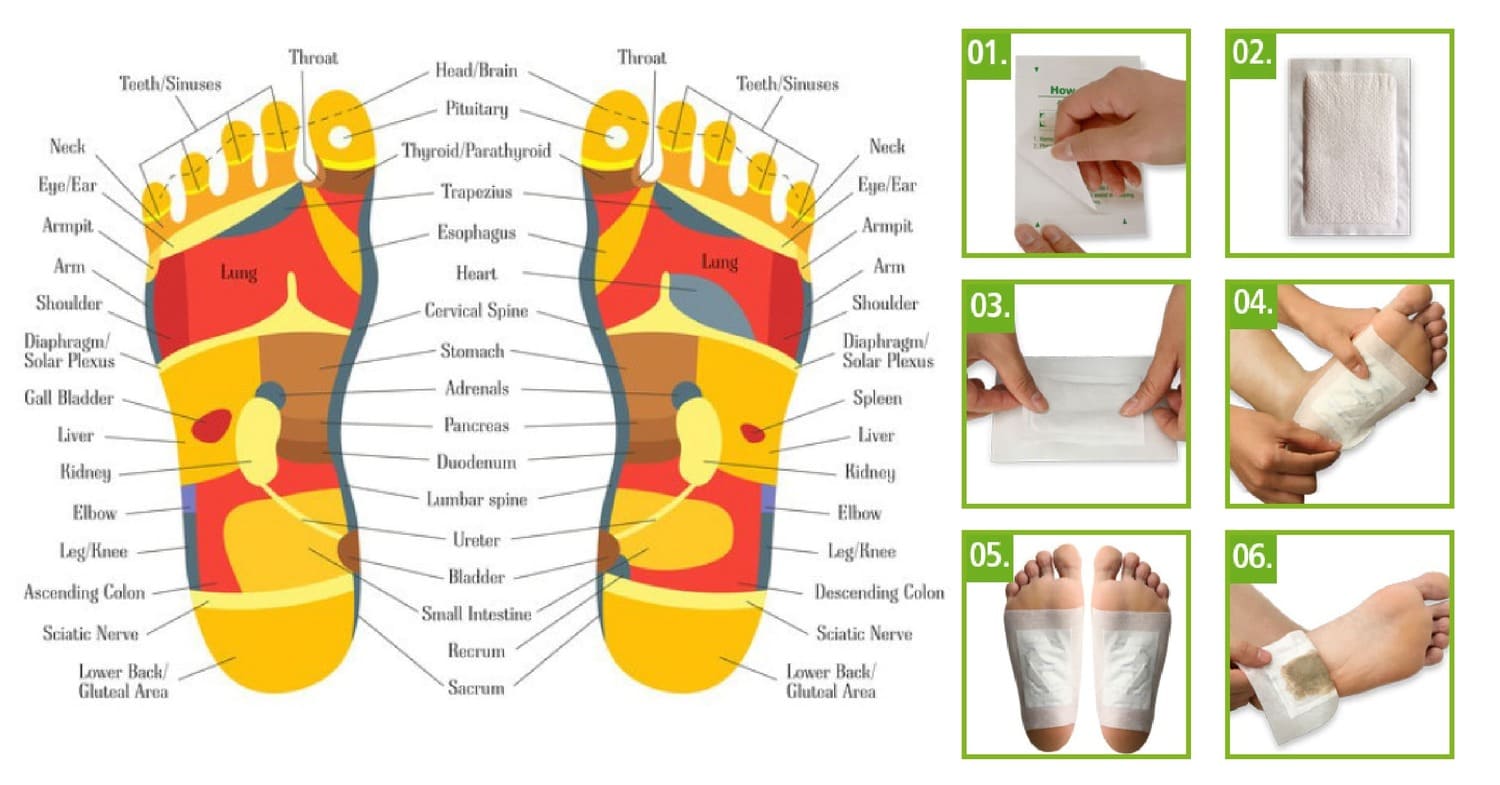 Bingo!
Here it is - my alternative to herbal teas! I had to try right away.
It arrived quickly - it took around 2-3 business days. The packaging includes ten patches, so since I have two feet that require one patch each - it means five nights to see if there is a difference.
And I liked it a lot! It became a nice routine - before sleep, I would soak my feet in the tub with essential oils, do some pedicure procedures, and then apply the patches. I would sleep with it, and in the morning, a small ritual again - take off the patches, rinse the feet, apply the cream.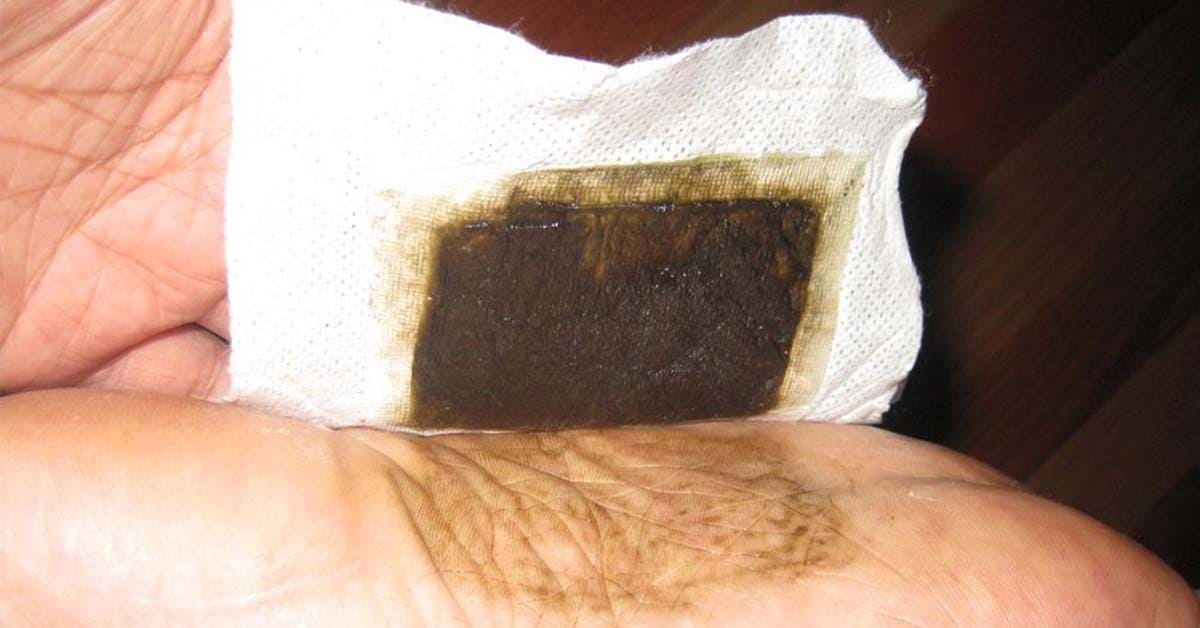 First of all - I had never had such pretty feet before! As I mentioned earlier - everything is connected. Starting using foot patches made me pay attention to my feet, which resulted in better care for the feet, and this led to taking better care of my hands and fingers as well and with time - to my new beauty routine with a mix of aromatherapy while I soak my feet.
Which is very lovely and a welcome change in my evenings and mornings.
But most importantly - I finally started to have a nice, deep all-night sleep! I feel rested and energised. And this is what I wanted in the first place.
Is that all thanks only to Healthy-You? Probably not. I am still going to yoga and doing other practises.
But Healthy-You did elevate the effect of the things I started before using the Detox Foot Patches and not only provided me with all the herbal goodness, helped me sleep better and enjoy my life like never before, but also opened doors to even more relaxing and calming practices.